Nesbittle GmbH & Co. KG
Gewerbepark Markfeld 13
83043 Bad Aibling
Germany
E-Mail: admin@lafyne.eu | Tel.: 08061 3455152
Register jurisdiction: Amtsgericht Traunstein
Commercial Register
Registration number: HRA. 12605
Nesbittle GmbH & Co.KG is represented by the personally liable partner: Nesbittle Verwaltungs GmbH, Amtsgericht Traunstein, HRB. 26725. The GmbH is represented by the general director David Nesbitt.
Umsatzsteuer-Identifikationsnummer (VAT identification number) according to § 27a of the Umsatzsteuergesetz (UStG, Sales Tax Law): DE316402195
Platform of the EU Commission regarding online dispute resolution: https://ec.europa.eu/odr
The Seller is neither obliged nor prepared to attend a dispute settlement procedure before an alternative dispute resolution entity.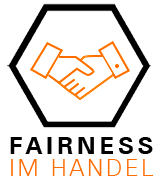 Legal information about the website
All texts, photos and further information published here are subject to the copyright of the provider, as far as copyrights of third parties do not exist. In any case, duplication, distribution or public communication is only permitted in the case of a revocable and non-transferable consent of the provider.